We are client-focused.
All of our staff and resources have spent considerable time on the "client-side." This means we have a strong and fundamental understanding of your needs, a deep appreciation for your concerns and a hard-earned knowledge of the client culture.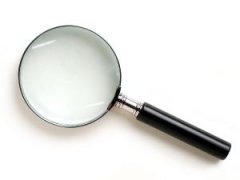 Why not explore our world of client-based consulting and support?
We have built our reputation on providing support to you and your staff for projects involving the Cerner Command Language (CCL) or Discern Explorer for over 20 years.
Combining experience from within Cerner with experience from the client environment, Paladin Consulting Group is uniquely qualified to provide you and your staff with the direction and assistance you require.
Whether the need is a simple question answered quickly or assistance in planning and designing a complex system, Paladin has the answer you require.
In addition, Paladin can assist you in Digital Command Language (DCL) programs, Windows applications and programming languages, the transfer of data between disparate ("foreign") systems, and the integration of myriad individual components into a fully functional complex whole.

However, we also have a team of resources to assist in application-level projects on both the Cerner Millennium platform and the Cerner Classic platform.
On the Cerner Millennium platform, we have extensive experience with conversions and installations. We can also help you "fine-tune" your application to meet your specific needs. If you are planning to convert or install one of the Cerner Millennium applications, we encourage you to contact us to see how we can help. If you have already installed one (or more) of the Cerner Millennium applications and think it may need "tweaking," we can help. Just give us a call.
We "grew up" on the Cerner Classic platform. We know all of its eccentricities and quirks. We also know how to maintain and extend it. If you are still running Classic, we can help. We can function as your remote LIS manager or your remote System Manager. We can provide the custom programs that extend the platform's capabilities. If you want more capability but can't yet upgrade or convert to a different vendor, we might be able to help. If you are planning to convert but lack the staff to both maintain the current Classic system and install the new system, why not let us help you by maintaining the existing Cerner Classic system?